Robert Ludlum's (TM) the Bourne Initiative.
Book
2017
Item Details
ISBN:
Publisher, Date: Grand Central Publishing 2017
Description: 512 p.
Link to PAC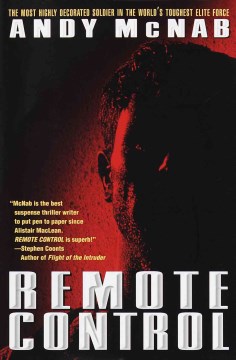 Andy McNab and Robert Ludlum both write fast-paced suspense series about highly-trained government employees who face violent, dangerous missions. McNab's Stone is a member of Britain's secret service while Ludlum's Bourne is a former assassin for the U.S. government. -- Rebecca Sigmon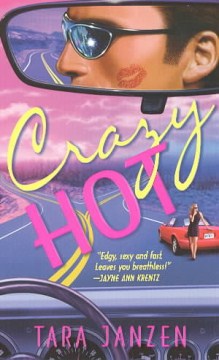 Both are (sometimes graphically) suspenseful action-adventures featuring ex-military clandestine agents tasked with covert operations at home and overseas to fight terrorism. Ludlum's fans should be aware there is a strong romantic element to Janzen's work, with explicit sex. -- Lynne Welch
These fast-paced and action-packed suspense series focus on the exploits of cold and ruthlessly efficient yet likeable assassins as they meticulously plan and execute killings and confront their own conflicted feelings about their profession. -- Derek Keyser
Milo Weaver and Jason Bourne are unstoppable but reluctant super spies who are manipulated by the CIA into doing its bidding. Both series are intricately plotted, fast-paced, and suspenseful, though the Bourne novels are more violent and gritty. -- Mike Nilsson
Vince Flynn and Robert Ludlum both feature a highly trained U.S. operative as their heroes in these fast-paced, action-packed books about conspiracy theories and political cover-ups. -- Rebecca Sigmon
These series offer now-retired Vietnam veterans who've previously acted for our government as covert investigators, putting themselves back in the game when their families are threatened. Suspenseful and violent, these series offer action-packed high-stakes adventure with intriguing settings. -- Lynne Welch
These gripping, action-packed stories of international intrigue and espionage feature highly trained and violent protagonists, well-researched depictions of contemporary geopolitics, and relentless plots that never slow down. -- Derek Keyser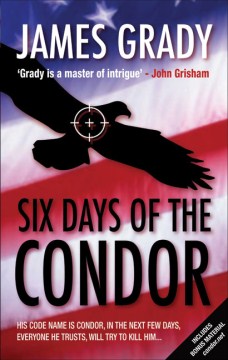 Focusing on lethal CIA operatives who've been abandoned by the Agency, lured back into the fold, and betrayed yet again, these lightning-fast spy thrillers feature labyrinthine plots, high-stakes intrigue, and stunning action sequences. Both series are gritty and violent. -- Mike Nilsson
Jon Land and Robert Ludlum both write fast-paced, action-packed stories that occur in exotic locales and feature conspiracies, cover-ups, and betrayals. -- Rebecca Sigmon
Professional Reviews
There are no professional revews for this title.
Additional Information
There is no additional information for this title.