Robert B. Parker's Little white lies
Book
2017
"Boston PI Spenser and right hand Hawk follow a con man's trail of smoke and mirrors in the latest entry of the iconic crime series. After conning everyone from the cable news shows to the local cops, it looks like the grifter's latest double cross may be his last. Connie Kelly thought she'd found her perfect man on an online dating site. He was silver-haired and handsome, with a mysterious background working for the C.I.A. She fell so hard for M. Brooks Welles that she wrote him a check for almost three hundred thousand dollars, hoping for a big return on her investment. But within weeks, both Welles and her money are gone. Her therapist, Dr. Susan Silverman, hands her Spenser's card. A self-proclaimed military hotshot, Welles had been a frequent guest on national news shows speaking with authority about politics and world events. But when he disappears, he leaves not only a jilted lover but a growing list of angry investors, duped cops, and a team of paramilitary contractors looking for revenge. Enter Spenser, who quickly discovers that everything about Welles is phony. His name, his resume, and his client list are nothing but an elaborate fraud. But uncovering the truth won't be easy, as he'll have to keep the mystery man alive long enough to get back his client's money. As the trail winds from Boston to backroads Georgia, Spenser will need help from trusted allies Hawk and Teddy Sapp to make sure Welles's next con is his last"-- Provided by publisher.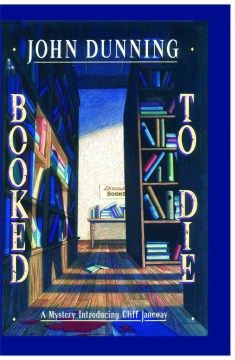 Cliff Janeway and Spenser are both street-smart, tough, intelligent, sensitive men who narrate their mystery series. While the Janeway Mysteries feature complicated plots with a significant number of misleading clues, the Spenser novels are more straightforward. Both series feature a wry sense of humor. -- Rebecca Sigmon
Both of these series feature hardboiled private detectives who are tough guys in the Raymond Chandler mode. The stories are complex, violent, and fast paced, but also filled with sardonic humor and keen insight into human behavior. -- Merle Jacob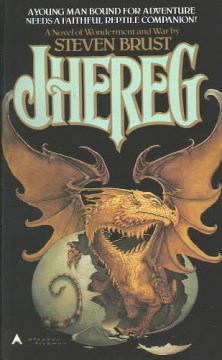 Spenser fans who enjoy the humor and dialog and who are willing to try something different may want to try the Vlad Taltos fantasy series: the story of an outrageously wisecracking hard-boiled P.I. who is also an assassin. -- Katherine Johnson
The heroes of The Dresden Files and the Spenser novels are moral, chivalrous men who make witty quips as they fight bad guys, solve mysteries, and defend the innocent. -- Jessica Zellers
Both of these hardboiled mystery series revolve around indefatigable crime investigators with a dark sense of humor. The novels offer not only a fast pace and intricate plotting, but also abundant suspense and invitingly sardonic protagonists steeped in cynicism. -- Mike Nilsson
The Matthew Scudder Mysteries and the Spenser Novels are hardboiled mysteries featuring private investigators who are former police officers. Both series are written in first person and employ a conversational tone. -- Rebecca Sigmon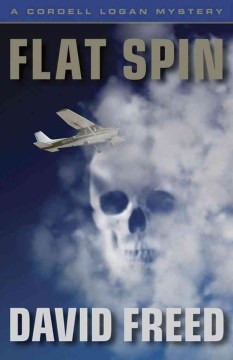 Although Cordell Logan's investigations range far afield, sometimes overseas, and Spenser's cases keep him mostly in Boston, these private detectives share a sharp, snarky wit that gets right to the point. Cordell Logan is more suspenseful and Spenser is grittier. -- Mike Nilsson
The Philip Marlowe Mysteries and the Spenser Novels are both hardboiled mysteries featuring a loner private investigator who pursues justice according to his own moral code. The latter have a sense of humor that makes them a bit lighter, however. -- Rebecca Sigmon
The Shane Scully Novels and the Spenser Novels are mysteries featuring a likable protagonist who must operate according to his own moral code, even if it goes against the system; corruption; strong female characters; and humor. -- Rebecca Sigmon
Professional Reviews
There are no professional revews for this title.
Additional Information
There is no additional information for this title.