The fallen : a testament novel
Book
2017
Item Details
Series:
Subjects:
Genre: Thrillers (Fiction)
ISBN:
Edition: First edition.
Description: 351 pages ; 25 cm.
Notes:
Sequel to: The Testament.
"A Tom Doherty Associates book."
Link to PAC
Other Items In This Series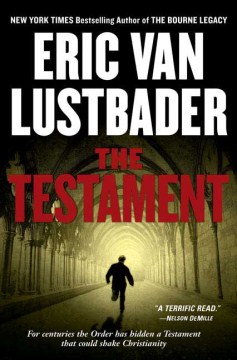 After his father's death in a mysterious explosion, Braverman "Bravo" Shaw discovers that the lat…
When the Testament of Lucifer is discovered in a Lebanese mountain cave, Gnostic Observatine sect…
Professional Reviews
There are no professional revews for this title.
Additional Information
There is no additional information for this title.