The Templar legacy : a novel
Book
2006
Item Details
Series:
Subjects:
Genre: Suspense fiction.
ISBN: 0345476158 (acid-free paper)
Edition: 1st ed.
Publisher, Date: New York, N.Y. : Ballantine Books, c2006.
Description: 480 p. : maps.
Notes: Includes bibliographical references (p. [477]-480).
LCCN: 2005053566
Link to PAC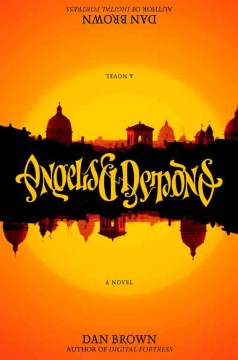 Whether it's a secret society called the Illuminati, or the Templars themselves, these thrillers based on secrets and conspiracies are sure to keep readers turning the pages. -- Katherine Johnson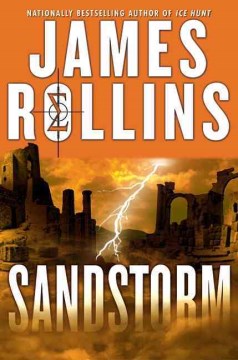 The Sigma Force Novels and the Cottone Malone novels are action-packed, fast-paced suspense stories in which historical secrets have the potential to cause chaos and confusion in the present if made public. These series feature international intrigue, secret societies, and conspiracy theories. -- Rebecca Sigmon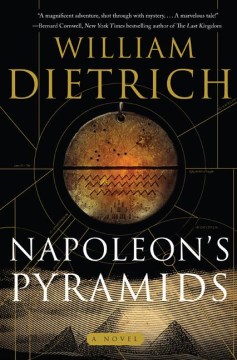 These action packed thrillers involve engaging protagonists who use their heads to solve clues and ciphers and their fists to fight the bad guys. While Dietrich's books are historical thrillers and Berry's contemporary, both involve ancient relics and conspiracies. -- Merle Jacob
These suspenseful political thrillers, based in Washington, D.C., star men who work with rare documents and books -- consequently uncovering conspiracies threatening the U.S. and the world. Fast-paced and intricate, each tale combines historical fact with compelling fiction. -- Mike Nilsson
The Dirk Pitt Adventures and the Cotton Malone Novels are fast-paced suspense stories of international intrigue, conspiracy theories, and over-the-top action. In both series, historical mysteries threaten to become public and wreak havoc. There are often elements of treasure-hunting and secret societies in these stories. -- Rebecca Sigmon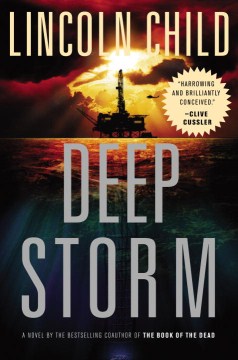 Featuring historical secrets, evil organizations, and global conspiracies, these action-packed thrillers maintain a fast pace and are filled with adventure. Both series star intrepid, capable male protagonists who will stop at nothing to save the world. -- Mike Nilsson
These series are Suspenseful, and they share: the genres 'Thrillers and suspense' and 'Political thrillers' and the subject 'Conspiracies'.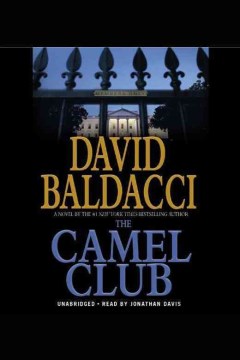 These series are Suspenseful, and they share: the genres 'Thrillers and suspense' and 'Political thrillers' and the subject 'Conspiracies'.
These series are Suspenseful, and they share: the genres 'Thrillers and suspense' and 'Political thrillers' and the subject 'Conspiracies'.
Reader Reviews
★★★★☆ Templar Legacy
By ArtN on Mon, 13 Apr 2015 15:23:58
This fast paced novel features a former government agent turned rare book dealer, his various allies and a group of modern Knights Templar, all seeking the lost Great Devise of the medieval order. As a Christian, I didn't care for the religious ideas advanced in this book. However, as a work of fiction, it's intriguing and a real page turner. Dan Brown fans will greatly enjoy. However, the writing quality is better than that found in a Dan Brown book.
☆☆☆☆☆ Dan Brown Readalike
By Patron7085 on Tue, 25 Jun 2013 16:44:51
Steve Berry''s novels are characterized by action-filled plots, international intrigue, and a present-day mystery linked to a historical subject. The Templar Legacy is the first to feature former U.S. Justice Department agent turned bookseller Cotton Malone, who must solve a mystery that develops when a rare book that may hold the key to the lost treasure of the Knights Templar is found. If you like Dan Brown you''ll enjoy this adventure.
☆☆☆☆☆ An Evergreen Library favorite!
By Patron7526 on Tue, 02 Jun 2009 09:41:02
Former secret agent Cotton Malone and Stephanie Nelle, a U.S. Justice Department prosecutor, must solve the mystery of fourteenth-century Templar riches and secrets before Raymond de Roquefort and his murderous allies prevail. - KL
★★★☆☆ The Templar legacy
By David on Fri, 09 Aug 2013 12:20:21
I found the book very mundane and, frankly, a bit confusing to read. I did manage to stick with it to the end, but, based on this book, I've crossed Steve Berry off my preferred author list. Maybe my expectations were too high based on the 5-star rating on the Library's recommended reading list.
★★★★★ awesome read!
By cats on Tue, 16 Feb 2010 23:39:02
love reading about knights and the templars and this book won't disappoint. excellent story telling combining history, fiction and lots of adventure. you'll enjoy this book!
★★★★★ Berry, S
By lfgb on Tue, 16 Dec 2008 12:25:56
Berry has been hailed as the next Dan Brown. His latest action/thriller is The Templar Legacy – a mystery involving the Knights Templar and the treasure – both priceless jewels as well as knowledge -- they hid after the Crusades. This will keep you turning pages to the thought-provoking end.
Professional Reviews
There are no professional revews for this title.
Additional Information
There is no additional information for this title.